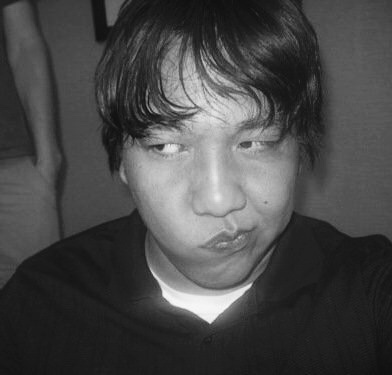 It's a roller coaster for me. I'm up. I'm down. I'm up. I'm down. I toss. I turn. I toss. I turn.
Today, I woke up to some NBA news. I was immediately tense when I learned that (I will NOT mention his name because we already know who we're talking about) the cretin-in-chief "disinvited" Stephen Curry and the Golden State Warriors. How can you invite someone who said he didn't want to go, anyway? It's like the jerk that wanted to go out with this woman and when the woman said she didn't want to go on a date with him, the guy would retort, "Well, you're ugly, anyway! Bitch!" By the way, that assface also called out players in the NFL kneeling during the anthem "sons of bitches."
I'm still tense. But now I'm fighting back on everything. This is the same idiot that said there were very fine people in the white supremacist side of Charlottesville. Why would I be down with a so-called president who basically endorses the elimination of everybody except white people? So no. I'm not cool with that life.
Of course, I'm scared. I'm not white. But I'm more worried about my family and friends who are in more unfortunate positions. I'm especially worried about my young nephews and nieces who are still children that are growing into this world. I want them to live in a better place but right now, it's ENCOURAGED by that poor excuse for a human being that it's okay to pick on someone who isn't white. I don't want my nephews and nieces to face that.
And that's the stupid thing. Everyone's just like, "YEAH! REPUBLICAN! DEMOCRAT! INDEPENDENT! WHIG PARTY! FEDERALIST!" It's not about politics. It's about humanity. That idiot is a white supermacist. He sure came down hard on Jemele Hill, Colin Kaepernick, and Stephen Curry but not on those Nazis.
I haven't watched a full NFL game this season. But they can make a statement tomorrow. Sports leagues have a lot of power but especially the NFL. There could be some shift if most of the NFL players kneel on the anthem. Especially Tom Brady.
The NBA is the most socially aware of all the sports leagues here. I'm glad Curry and LeBron James (U BUM) are using their platforms to voice their concerns. Gosh. Right now, I would rather "stress" over the Oklahoma City Thunder/New York Knicks trade. But obviously, there are WAY more important things at hand.
Again, it's NOT about politics; it's about treating each other equally as humans. Unfortunately, we're pretty far from that because, chances are, people are stupid more than half the time.
For now, we'll keep fighting. And I'm fighting so many battles as is.
As for my personal battle? I'm still tense. I didn't take to the road but I did take a nice long brisk walk around town. It was nice. I was hoping I would run into In-N-Out Girl.
I still hurt all over. Even with a little elliptical and some stretching (yoga). I had flashbacks (different this time!) of when I was playing basketball regularly (yes, I was once an athlete). It's almost hard to believe that I was once this hyper guy and bouncing all over the place. When I was younger and was in shape, that is. I tried jogging down the block and my knees just hurt badly. This is how it feels to be washed, as the kids would say.
I think I'm taking to the road tomorrow so today might have been a break from constant anxiety. So tomorrow is a test.
In other news, I meditated for 10 straight days: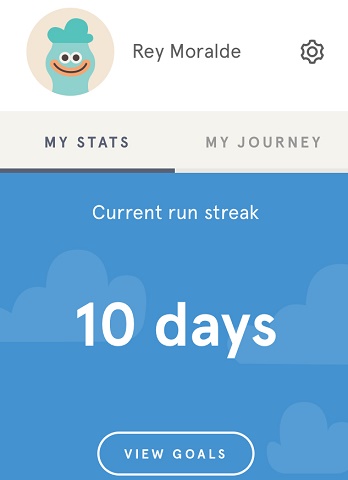 Breathe in. Breathe out.
I don't know what to expect tomorrow. I could be completely down again. Or I could be on the up and up for the second straight day.
That would be nice.