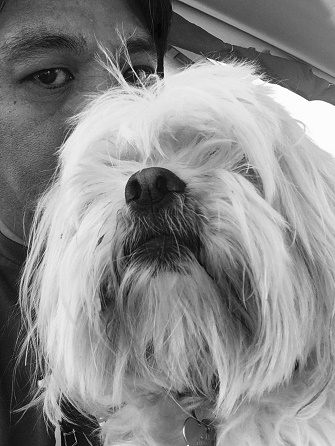 I went to the clinic for my usual physical therapy earlier today. I also expected to go to the cardiologist since I thought they had set up something for me.
When I got there, I told the nurse who was taking care of me about it. She was as baffled as I was about the heart attack. But the readings said that it happened.
Apparently, they didn't get me an appointment. She had to call a local cardiologist about my situation. From there, I had to set up the appointment myself. I see them in two weeks.
I wasn't comfortable with the two weeks but the receptionist said she has me on the urgent list. The nurse assured me that I'm not in immediate danger. My blood pressure is under control. My body is responding better to the physical therapy. And I'm not hyperventilating as much. I still feel tense on my back, sure. And I'm still not THAT comfortable on the road. But all signs point to me getting better. There sure have been some twists and turns along the way, though.
I'm still annoyed that we arrived at this point.
I went home and decided to go on with my day. To me, it's turned from one day at a time to one step at a time. In a way, it's good because I'm starting to make the most of my time. Maybe I needed this wake-up call.
My family has actually been really great about this. Normally, my parents (the typical Filipino parents) would shame me about this. They'd tell me that it's my fault that I got to this point instead of being encouraging. This time around, they're listening to me more about my concerns. I think they realized the gravity of the situation.
I didn't even realize that anxiety ran in my family. I knew that my mom was the nervous type but my brother told me a few years ago about how he also suffers from panic attacks. My sister also has bouts as well. I didn't have these anxiety issues until this year. Host an anime cosplay contest in front of hundreds? Sure. Interview NBA players and media? No problem. But being on the road these days? It's the worst for me. It's like I just got my driver's permit.
The HeadSpace app has really done wonders for me. Not that I am quick to lose my temper but I feel that I've become even more calculated when it comes to reacting to something that would probably enrage me. My brother also uses the app as well and he told me how great that was for him as well. I've done 23 straight days and it's become a normal activity in my day.
Anyway, right now, I'm not in danger. I feel fine right now. I just did a 30-minute elliptical session.
Just gonna take it one step at a time. I might have taken a few steps backwards in the last week or so but I think we have some forward progress here.
I love you all.
R2