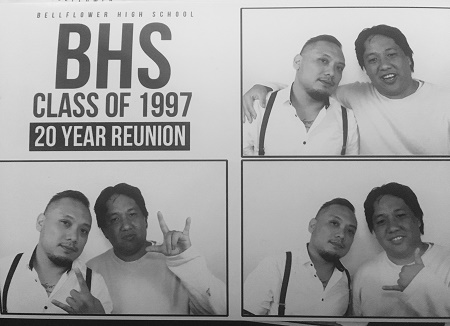 I have a new problem this week that I have to deal with. But I'd rather not talk about that at the moment.
Friday night was something that I needed. Quite frankly, it's something that I need more of.
Friday night was my 20-year high school reunion. Yes, I'm that ancient.
I anticipated the drive for some time now. It's my first extended drive on the freeway since my car accident on September 5th. I meditated for a few minutes and went on my way.
I sweated a bit. My heart was still beating fast on straightaways. I wouldn't say I was more comfortable speeding up and changing lanes but I would say I felt more "alive" doing those. Does that make sense? I don't know. It makes sense to me.
I arrived 30 minutes early and found the first available parking lot that I could go into. After I parked, I sat in my car for a few minutes to reflect how big of a victory this was for me. I went on my way and, a few minutes later, I met up with my classmates.
Even after not talking to most of them for 20 years, it felt like we all never missed a beat. While we all hung out with different cliques in high school, most of us got along.
Admittedly, I became super anxious during dinner. I went outside a few times just to catch some air and calm myself. A few of them knew about what had been going on with me, though, and it was nice that they made me feel more comfortable as the night went on. I told some of them about my story and they, too, made sure I was okay for the rest of the night. It was so great to be around a lot of good people.
After dinner, we went across the street (one of my classmates is currently a DJ and he helped set this up) and most of the class danced the night away. There was also a photo booth on the balcony where we took some goofy pics. I spent most of the night talking and catching up with classmates as I exactly couldn't move around too much since I get fatigued easily these days. Still, I managed to stay around until 1:30 AM because how often was I going to get this chance to talk to most of my classmates?
It was an excellent night. The drive was a little easier on the way home, even though, yeah, my heart still beats a little too fast on certain situations. That will be an issue for a while.
Thank you so much, Bellflower High Class of '97, for a night I will always remember. Hopefully, it wouldn't be another 20 years before I see all of you again.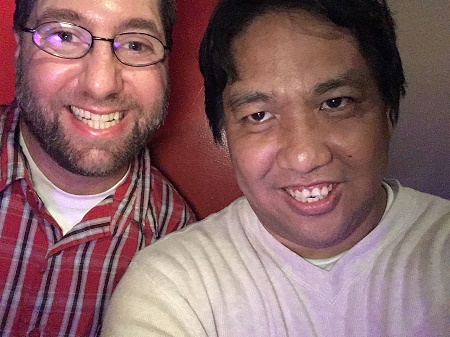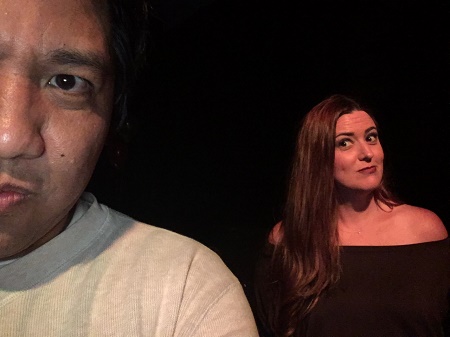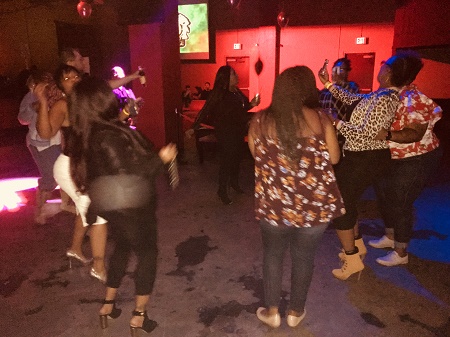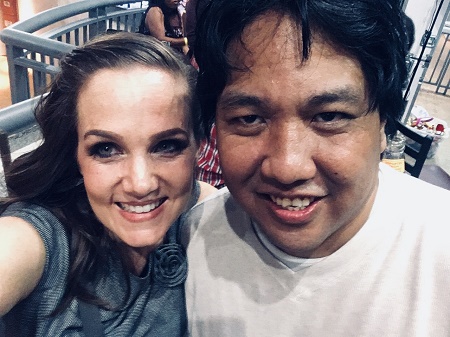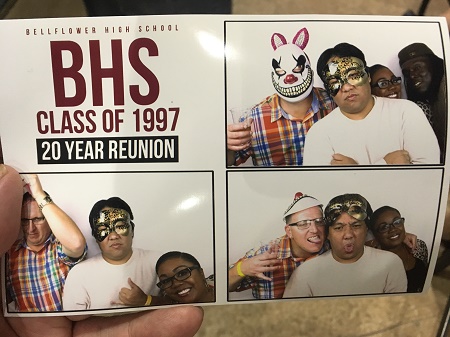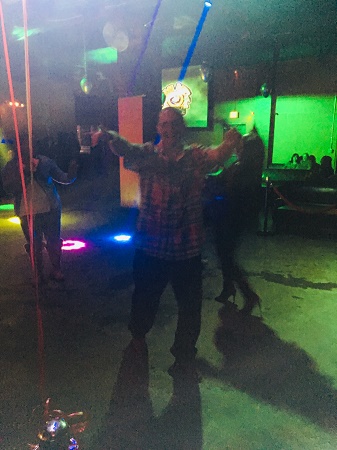 The last pic was one of a few photobombs I did that night. I promise you that I'm not THAT guy.
Don't worry, guys. I'm resting right now. Trying to get healthier.
I love you all.
R2