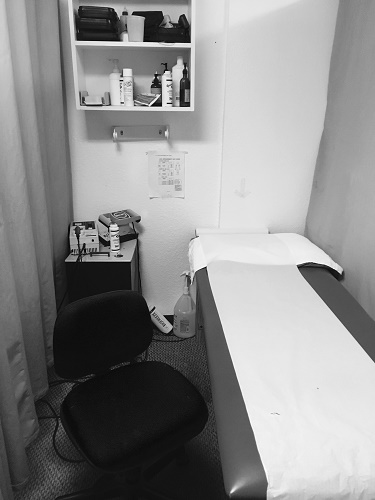 I had another heart test earlier today. I actually dreaded it even though I've been out of the danger zone for a while. But I've had such bad luck with my health the last two months, I braced for the worst.
This was actually the first of three tests I were to take. It was my echo test, meaning the doctor wanted to see how my heart looked.
I was able to see the ultrasound of my heart in real time. It was the most surreal thing. I could also hear the beat of my heart.
The one that gave me my test said he didn't see anything unusual on my heart. From his initial impressions, he said that I should be fine. But I have to go back next week because the doctor has to fully read the test and break it down and all of that.
In the next few weeks, I have two more tests to take. The first one is a stress test, which I don't need to explain what that is. The second is a holter test, which is about my heart rhythm. Again, I'm out of the danger zone, but we have to cover all the bases.
I'm not taking any additional meds; I'm still only doing the blood pressure pills. It was sad, though, to see some patients walk out with a bunch of medications. I know they're all there to stabilize a person's health but I don't want to be that individual that takes ten or more medications at a time. There's something terrifying about that.
As for the rest of my health? My blood pressure has flirted on the normal side, which is great news. But I also want to get to the point where I don't HAVE to take blood pressure meds to achieve that normalcy.
I can't say I've been great in terms of controlling my anxiety. More often than not in the last week, I felt my shoulders tense up (they're tense now). And my lower back started spasming again. It was great to have relief thereafter on some times as I would have physical therapy.
It was also a bit troubling trying to summon up the courage to talk to people. Again, I LOVE talking. But I'm having some problems doing that. Also, talking for an extended period of time still takes a lot out of me. I am fine walking a mile or doing a 15-minute elliptical session; I don't have to catch my breath doing that. But a 30-minute conversation? Yeah. It's a lot for me at the moment. A friend noted that I speak a little quieter than before the accident.
Anyway, you just keep going. I am looking forward to celebrating my birthday with my friends on Sunday (real birthday is on Wednesday). Last month, things looked a little bleak and I didn't know if I was going to reach November 15th.
Now? I am happy to turn 39 on Wednesday.
Thank you so much for your support. I love you all.
R2