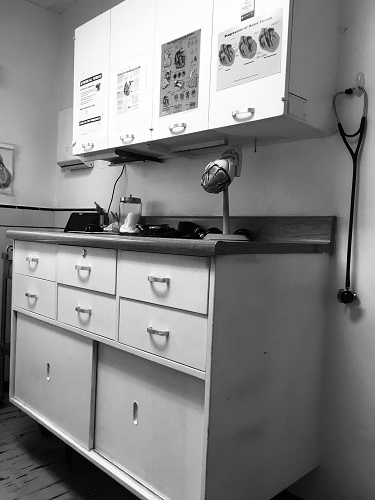 I am leaving THIS and 2017 behind.
And I am eager to start 2018.
I'm not even going to start with the idiots that continue to run this country down to the ground. That stuff is already overwhelming enough and the last thing I need is stuff that will cause me to break down. But yeah, this was the year that I REALLY found out that I cannot get into that much stress. It's why I try to avoid confrontation and arguments, if possible. It's not because I can't win them (I certainly can) but it's because it's just not good for my well-being, period.
The year started out good enough. For one, I liked watching my nephew and nieces grow. The youngest, Eila, turned one year old and she will turn two on March 23.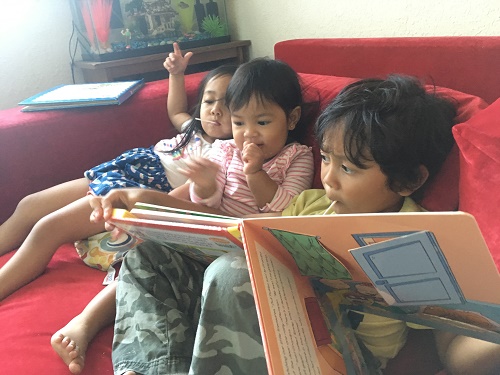 I finally got to meet a couple of good friends in real life after only talking to them exclusively online.
I met Grandmaster DJ Stan Sy, who was on vacation in California. He came all the way from the Philippines!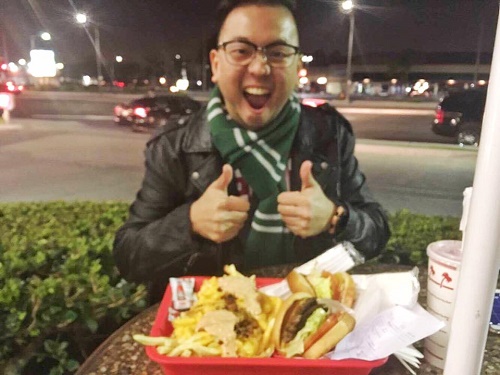 And JoannePistonFan, one of my favorite people ever.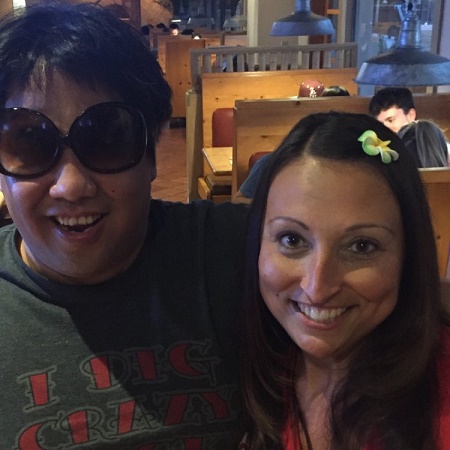 Somehow, she even got to witness me bungle through a conversation with a woman.
I even got to meet a few of the Smarkies.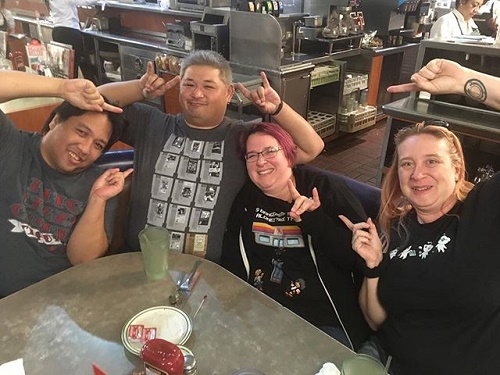 I took a low key approach after the NBA season was over. I traveled to San Diego to see more old friends. It's hard to believe that I had known most of those friends for 15 or so years. It was like a reunion.
And, yeah, I can't forget the high school reunion I had. Even before that reunion, we were already seeing each other intermittently. There was never enough time in a day to catch up for 20 years of memories. I hope we get to see each other some more this coming year. ESPECIALLY after what I had gone through in the last three months.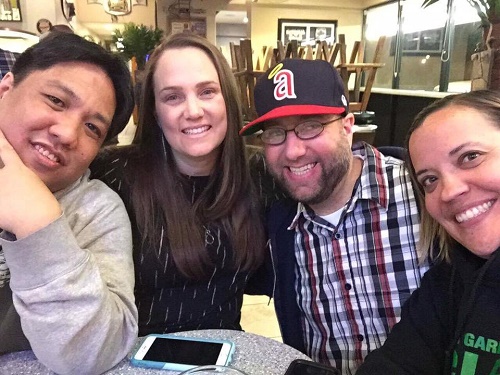 I like that we never missed a beat.
Everything changed on September 5th, 6 PM. I got in a car accident on a routine drive on the streets.
After that, it opened up a Pandora's Box of health and stress issues. I got sent to the ER on September 26th after hypertension due to stress. An EKG test showed that I suffered a heart attack. I didn't feel it but then it sapped my energy for the next month or so. Anyway, in addition to physical therapy, I would start seeing a cardiologist regularly.
I had to change my diet instantly because of this. The accident also cancelled my plans for the rest of the year. I was planning to visit friends in Portland in October and that went by the wayside. The car accident also caused me to have anxiety on the road, which I'm still trying to fight to this day. I'm seeing a therapist because of that. I also started to use HeadSpace, a meditation app. I've only driven on the freeway a handful of times since the accident.
One of those times? I made it out to a Christmas Party to see old friends, Angelica and Anna Melissa.
Always good to see them.
While it was disappointing to see old friends NOT care about my situation (I was seriously on the verge and they said nothing), it was encouraging to see others that weren't interacting as much previously come out to lift me up. My current support system is fantastic and I will always ALWAYS be grateful for them.
I just closed out physical therapy last Thursday. I was also free from regular cardiologist visits last Friday. I'm trying to focus back on my goals and make up for lost time. It's a bit of a challenge but it can't be harder than what I just went through, right?
I'm looking at 2018 as a renaissance year. I want the last of my 30s to be something memorable. I refuse to lose.
And once again, I can't thank you enough for being in my corner. YOU guys make me stronger and you don't even know it.
Here's to a new year and a new start.
R2