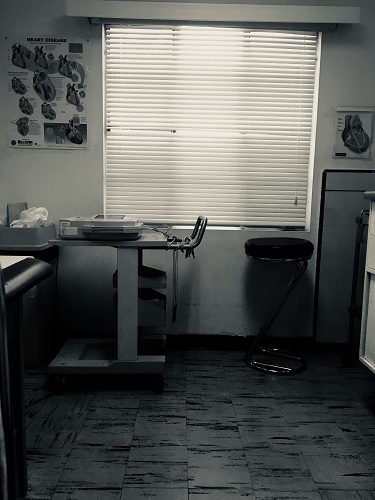 Once again, I intend for 2018 to be mine.
No more regular clinic visits for a while.
My last day of physical therapy was Thursday. I'm still hurting but the injuries that were caused by the car accident have mostly been healed. My shoulders and upper back feel pretty good. I still have aches and pains on my lower back and, sometimes, my legs. But the tension that plagued my upper back is mostly gone. Well, at least, when I don't have to be on the road. That'll continue to take some time.
And I visited the cardiologist after all my tests were finished. Everything was good. They still want to monitor me so we agreed to quarterly visits. I'll be back there in March. I am totally okay with that.
Basically, I have to take care of myself. I still have to take it easy.
I want to feel healthy and I'm still not there. I've had a cold and a cough for the last week.
It's not the only thing that I'm dealing with. Talking is still exhausting. I can't really talk too much at the moment.
I was actually hanging out with good friends, Kiyoshi and Charie, at a nearby restaurant last night. They were kind enough to go to my area so that I didn't have to drive too far. I know that at some point, I'll have to drive on the freeways regularly. Here'a a picture of me as a street thug wannabee:
I did start to write for Forum Blue & Gold so I can take on a few more things now. I'm trying to make up for lost time. And of course, I am very cognizant of the fact that NBA All-Star Weekend in Los Angeles. It was my goal to go for a while. I'll have to do a lot to get to that point. I hate that the car accident took away a lot of things but I'll have to go with the cards that were dealt.
But yeah, while not everything is 100 percent okay (and it may never be for the rest of my life), I don't need to have any regular clinic visits for a while. That's the good news.
And I can move on.
Thanks for all your love and support. I can't thank you guys enough.
R2