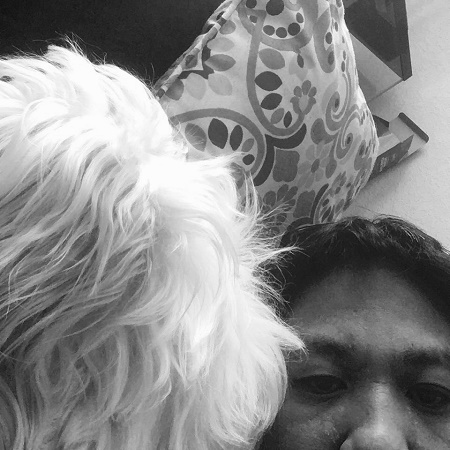 Breathe in. Breathe out.
I don't feel as many jitters today. But it wasn't an easy start for the day for me.
On the way back home from the clinic today, I freaked out twice. The first time was when a car nearly ran a stop sign on our right side. The second time was when we were close to home and the car nearly backed into us. I was relieved when the trip was over. The road sucks.
I did get home to this, though:
It's rare for me to get snail mail but an old friend (I know her online as Riven) from way back in the anime message board days (I know!) sent me a card and a letter. It immediately lifted my spirits.
Riven was one of the people (there were quite a few of you; thank you for that) that suggested Headspace. It's a meditation app and it definitely helped me relax a little. And I cannot thank the friends that have checked in with me from time to time. Everybody has busy schedules but I'm so glad they took the time to even send me a text, tweet, DM, FB message, etc. Their support means everything to me.
I also called a hotline another friend from the anime community suggested. It was good for me to talk it out and the woman on the hotline was very good to me as well. Coupled with the physical therapy, I'm currently feeling the least tense since the accident. The sports that are going on (WNBA Playoffs, bad NFL Thursday night game, MLB regular season homestretch) have also served as a great distraction.
But once again, I don't look forward to going on the road tomorrow. Still, I'll call this day a win.
Now I need a looooong winning streak like that Major League Baseball team from Cleveland.