Posted on February 9, 2015
Rey-Rey Is Fundamental #4: Fresh Off The Oven (ft. Fung Brothers)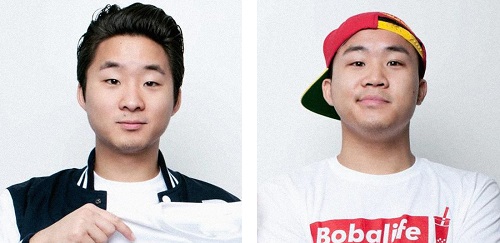 Welcome to the fourth episode of the Rey-Rey Is Fundamental podcast!
Some of you guys know me as an NBA Blogger, which I've been doing for a number of years now. I am the guy behind The No-Look Pass. This podcast is for whatever interests me or whatever the hot topic is right now. You're still going to get a lot of basketball.
But in this episode, we have a ROUNDTABLE about the new Asian-American sitcom on ABC, Fresh Off The Boat. I thought about some prominent Asian-Americans so I brought in the Fung Brothers (@fungbros), Andrew (@andrewjfung) and David (@davidbfung). They have a rockin' YouTube channel that revolves around Asian-American topics and I thought they would be PERFECT for talking about this Fresh Off The Boat show on ABC.
I also brought in one of the members of the 
Gal Pal Squad
, 
Laura Walker
(
@stretchedoctave), from Clear Eyes, Full Shelves,
who had been dying to talk about the show. And I brought in my boss from that
NBA site
I work on,
That NBA Lottery Pick
(
@ThatNBAPick
), 
Ben Chew 
(
@TheRealBenChew
), who is also a fan of Fresh Off The Boat. Yes, both individuals are Asian-American as well.
We also get to know the Fung Brothers a little bit before we went on to discuss about the show.
Enjoy the pod!
SOUNDTRACK
Top Of The Stairs by Skee-Lo
Big Poppa by Notorious B.I.G.
PROMOS
Kristen Ledlow (@kristenledlow) of NBA Inside Stuff
Jackie Mesa Pepper (@jackie_pepper) of Pepper On Sports
LOGO AND BANNER
Angelica Raquid (@magicmoment32)
You can subscribe to the podcast on iTunes!
LISTEN HERE:
Podcast: Play in new window | Download
Subscribe: Apple Podcasts | Android | RSS