Rey-Rey Is Fundamental #6: Getting The Inside Stuff (ft. Kristen Ledlow)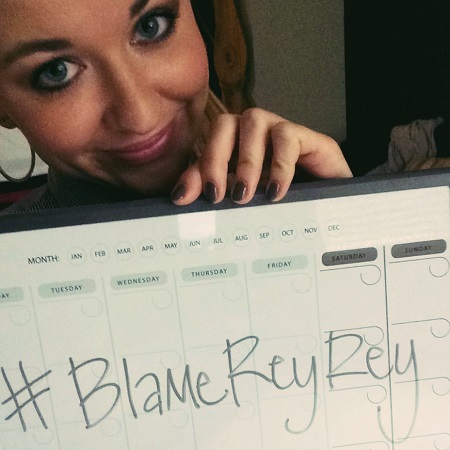 Welcome to the sixth episode of the Rey-Rey Is Fundamental (@ReyReyIsFun) podcast!
Some of you peeps know me as that NBA Blogger (writer or whatever you want to call me); I am the guy behind The No-Look Pass. This podcast is for whatever interests me or whatever is hot at the moment. Of course, there were still be tons of basketball to talk about but I am now free to talk about whatever I please.
I talk to Kristen Ledlow from NBA Inside Stuff as we talk about everything from her career working in the NBA to karaoke to beauty pageants to pop music to… well… blaming me for everything. #BlameReyRey
Before the interview with Kristen, Laura Walker (@stretchedoctave) from Clear Eyes, Full Shelves stops by as we talk about what the heck the Gal Pal Squad is and the dating profile she wrote about me a while back (which included references to Zooey Deschanel, Gretchen Wieners, the Lakers, Who Is That Hot Ad Girl Tumblr) which led to us becoming closer (real life!) friends. Twitter can be a really funny thing, sometimes.
SOUNDTRACK
Top Of The Stairs by Skee-Lo
Summer Madness by Kool and the Gang
Born To Make You Happy by Britney Spears
Wonder'bout by Hikaru Utada (instrumental)
PROMOS
Zach Harper (@talkhoops) of CBS Sports
Kristen Ledlow (@kristenledlow) of NBA Inside Stuff
LOGO AND BANNER
Angelica Raquid (@magicmoment32)
You can subscribe to the podcast on iTunes!
LISTEN HERE:
Podcast: Play in new window | Download
Subscribe: Apple Podcasts | Android | RSS