Rey-Rey Is Fundamental #9: Diamond In The Rough (ft. Matthew Mercer)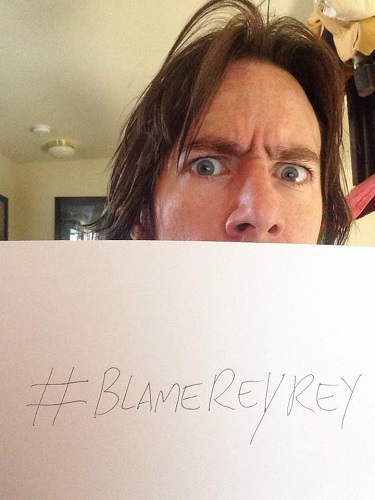 Welcome to the 9th episode of the Rey-Rey Is Fundamental (@ReyReyIsFun) podcast!
You people know me as an NBA Blogger (writer or whatever you want to call me); I am the dude behind The No-Look Pass. This show is for whatever interests me or whatever is hot at the moment. We will still talk about NBA basketball, of course, but this is all about the fundamentals of life.
In this episode, I talk to an old friend! Matthew Mercer (@MatthewMercer) is a voice actor and does various voiceovers for anime and video games. In video games, he's done work for Street Fighter IV (Fei Long), Tekken 6 (Lei Wulong), Resident Evil 6 (Leon Kennedy), and a whole mess of others. In anime, he is perhaps most well known for doing Levi's voice on Attack On Titan. He is also slated to voice Prince Diamond for Sailor Moon. Overall, an excellent voice actor and an even better person. You can check out a lot of his work at MatthewMercerOnline.Com.
Enjoy the show, everybody!
SOUNDTRACK
Top Of The Stairs by Skee-Lo
Touch by Stan Bush
Wonder'bout by Hikaru Utada (instrumental)
PROMOS
E.J. Christian (@ejchristian7) of Earnestly Speaking Podcast
Glenn Moore (@GlennMooreCLE) of This Is Awesome Wrestling Show
LOGO AND BANNER
Angelica Raquid (@magicmoment32)
You can subscribe to the podcast on iTunes!
LISTEN HERE:
Podcast: Play in new window | Download
Subscribe: Apple Podcasts | Android | RSS