Rey-Rey Is Fundamental #10: Color Us Gamers (ft. Shareef Jackson)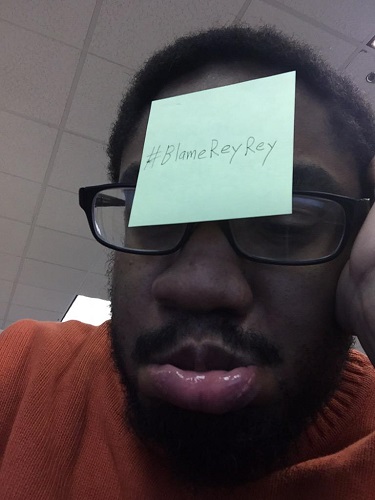 Welcome to the 10th episode of the Rey-Rey Is Fundamental (@ReyReyIsFun) podcast!
You guys usually know me as an NBA Blogger (writer or whatever you want to call me); I am the dude behind The No-Look Pass. This show is for my interests and whatever hot topic is going on. We'll still talk basketball for the most part… but this podcast is no longer all about the NBA.
For Episode 10, I talk to Shareef Jackson (@ShareefJackson) is a gamer and is all about spreading the word on diversity in video gaming. He does various podcasts and YouTube shows where he's all about making Science looking good and Gaming looking good. Check out all his work at ShareefJackson.Com.
Enjoy the pod, party people.
SOUNDTRACK
Top Of The Stairs by Skee-Lo
One-Winged Angel from Final Fantasy VII
Mortal Kombat by The Immortals
Wonder'bout by Hikaru Utada (instrumental)
PROMOS
Matthew Mercer (@MatthewMercer), voice actor
Kristen Ledlow (@KristenLedlow) of NBA Inside Stuff
LOGO AND BANNER
Angelica Raquid (@magicmoment32)
You can subscribe to the podcast on iTunes!
LISTEN HERE:
Podcast: Play in new window | Download
Subscribe: Apple Podcasts | Android | RSS