Rey-Rey Is Fundamental #11: It's About To Get Real (ft. Robert Littal)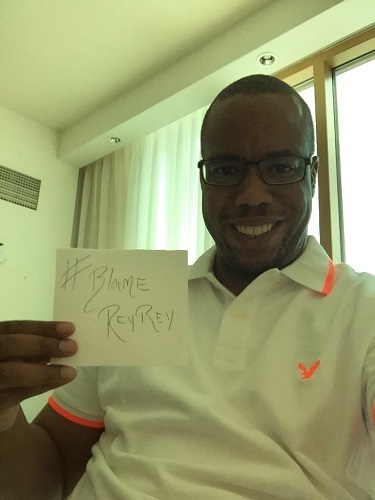 Welcome to the 11th episode of the Rey-Rey Is Fundamental (@ReyReyIsFun) podcast!
You guys know me as an NBA Blogger (writer or whatever you want to call me); I am the creator of The No-Look Pass. This show is for my interests and whatever hot topic is going on. We'll still talk basketball for the most part… but this podcast is no longer all about the NBA.
I talk to Robert Littal (@BSO), the creator of Black Sports online. We talk about the huge Floyd Mayweather/Manny Pacquiao fight and what's so conflicting about it as well as the happenings around the NBA, NFL, and WWE.
Enjoy the show, peeps!
SOUNDTRACK
Top Of The Stairs by Skee-Lo
Ride Wit Me by Nelly
Slam by Onyx
Wonder'bout by Hikaru Utada (instrumental)
PROMOS
Jackie Mesa Pepper (@jackie_pepper) of Pepper On Sports
Glenn Moore (@GlennMooreCLE) of This Is Awesome Wrestling Show
LOGO AND BANNER
Angelica Raquid (@magicmoment32)
You can subscribe to the podcast on iTunes!
LISTEN HERE:
Podcast: Play in new window | Download
Subscribe: Apple Podcasts | Android | RSS