Rey-Rey Is Fundamental #14: Mommy's Got Some Things (ft. Lexi Knoch)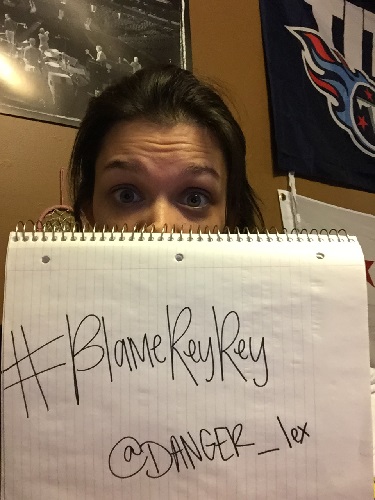 Welcome to the 14th episode of the Rey-Rey Is Fundamental (@ReyReyIsFun) podcast!
You guys know me as an NBA Blogger (writer or whatever you like); I am the creator of The No-Look Pass. This show is for my interests and for whatever is hot and cool at the moment. We'll still talk some NBA because that's where my toast is buttered but this podcast will go over other topics as well.
A longtime friend of mine, Lexi Knoch (@Danger_Lex) of WNSR Sports Radio, stops by to talk a TON of topics. We talk about how women are being treated in the sports industry and bring up the Shauna Hunt incident. We also talk about her love of boxing and Tennessee Titans football and I asked her about her thoughts on the NBA Playoffs.
Adam Jacobi (@adam_jacobi) of Black Heart Gold Pants also returns to the show (he was a guest in the last episode!) as we introduce a new segment called Story Time With Adam Jacobi.
Enjoy the pod, party people.
SOUNDTRACK
Top Of The Stairs by Skee-Lo
Tennessee by Arrested Development
Yellow Ledbetter covered by Javier Diaz (originally by Pearl Jam)
Soul Bossa Nova by Quincy Jones
Happy Jingle by MC Serpnoid
Wonder'bout by Hikaru Utada (instrumental)
PROMOS
Shareef Jackson (@ShareefJackson), gamer
Matt Moore (@HPbasketball) of CBS Sports
Lexi Knoch (@Danger_Lex) of WNSR Sports Radio
VOICEOVER
Joanne Piston Fan (@JoannePistonFan)
LOGO AND BANNER
Angelica Raquid (@magicmoment32)
EXTRACURRICULARS
Lexi and I talked about THESE videos:
Kevin Durant Sprint ad…
Chilean Eddie Vedder…
Cumming the Fragrance…
You can subscribe to the podcast on iTunes!
Podcast: Play in new window | Download
Subscribe: Apple Podcasts | Android | RSS