Rey-Rey Is Fundamental #17: Leaving California (ft. Dave McMenamin)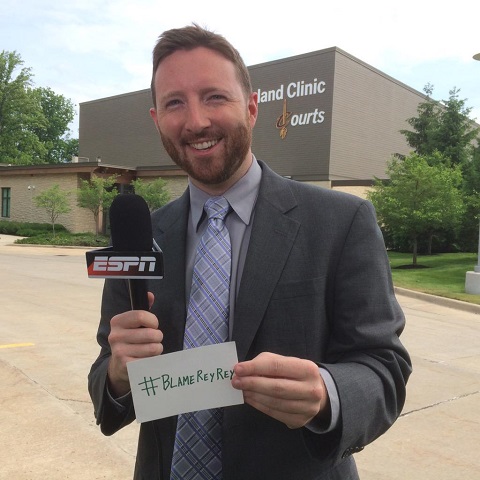 This is the 17th episode of the Rey-Rey Is Fundamental (@ReyReyIsFun) podcast!
You know me: I'm an NBA Blogger (The No-Look Pass!) but I will cover a lot of things other than basketball in my podcast. Because I am versatile that way.
Dave McMenamin (@mcten) of ESPN stops by to talk NBA Finals, his jumpshot, L.A. eating spots, terrible music, and Entourage. He even has an Entourage-related story to tell!
Oh, yeah. Of course, we have Story Time With Adam Jacobi. Follow him on Twitter at @adam_jacobi and find his sports work at Black Heart Gold Pants.
Thanks for listening, party people.
SOUNDTRACK
Top Of The Stairs by Skee-Lo
Better Man by Pearl Jam
Superhero by Jane's Addiction
Happy Jingle by MC Serpnoid
Wonder'bout by Hikaru Utada (instrumental)
PROMOS
Jaime Maggio (@jaimemaggio) of Time Warner Cable SportsNet
Shareef Jackson (@ShareefJackson), gamer
Adam Jacobi (@adam_jacobi) of Black Heart Gold Pants.
Jackie Mesa Pepper (@jackie_pepper) of Pepper On Sports
VOICEOVER
Joanne Piston Fan (@JoannePistonFan)
LOGO AND BANNER
Angelica Raquid (@magicmoment32)
You can subscribe to the podcast on iTunes!
Podcast: Play in new window | Download
Subscribe: Apple Podcasts | Android | RSS