Rey-Rey Is Fundamental #18: Fight The Good Fight (ft. Glenn Moore)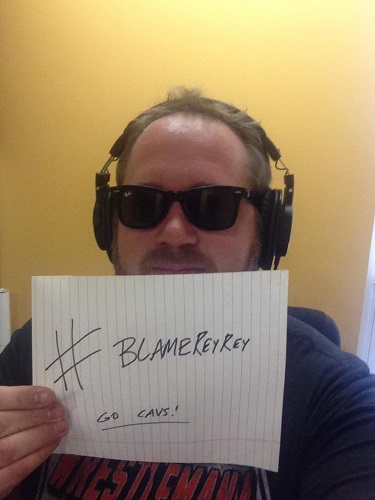 This is the 18th episode of the Rey-Rey Is Fundamental (@ReyReyIsFun) podcast!
You know me: I'm an NBA Blogger/writer (The No-Look Pass!) but I will cover a lot of things other than basketball in my podcast. Because that is me. I have a lot of interests.
Glenn Moore (@GlennMooreCLE), the host of the This Is Awesome Wrestling Show, stops by to talk WWE. We recap the WWE Network special, Elimination Chamber, and we gush about Kevin Owens. Also, we went briefly over his NBA Finals prediction.
As usual, we have Story Time With Adam Jacobi. Follow him on Twitter at @adam_jacobi and find his sports work at Black Heart Gold Pants.
And I had a little commentary about the former Bruce Jenner, who is now known as Cailtyn Jenner.
Thank you for the listen. It really means a lot to me.
SOUNDTRACK
Top Of The Stairs by Skee-Lo
Basic Thugonomics by John Cena
Happy Jingle by MC Serpnoid
Wonder'bout by Hikaru Utada (instrumental)
PROMOS
Lexi Knoch (@Danger_Lex) of WNSR Sports Radio
Matt Moore (@HPbasketball) of CBS Sports
Adam Reisinger (@AdamReisinger) of ESPN
Kristen Ledlow (@kristenledlow) of NBA Inside Stuff
Jaime Maggio (@jaimemaggio) of Time Warner Cable SportsNet
VOICEOVER
Joanne Piston Fan (@JoannePistonFan)
LOGO AND BANNER
Angelica Raquid (@magicmoment32)
You can subscribe to the podcast on iTunes!
Podcast: Play in new window | Download
Subscribe: Apple Podcasts | Android | RSS