Rey-Rey is Fundamental #20: Embrace The Hate (ft. Holland Wong and Mel Baltazar)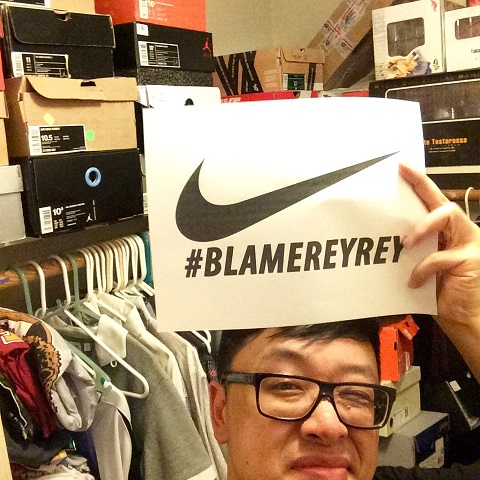 This is the 20th episode of the Rey-Rey Is Fundamental (@ReyReyIsFun) podcast!
You all know me from The No-Look Pass. Yup, I am an NBA blogger/writer at large but this podcast is mostly for my interests. There will still be a lot of basketball talk but I wanted to cover other genres as well.
Holland Wong (@hollandazed) and Mel Baltazar (@djmelvis) of the wrestling/sneakers podcast, Kicks and Kickouts, stop by to talk mostly WWE. We go over character depth (especially John Cena), what's wrong with WWE, and which wrestlers we want to meet. We also go back to our past anime convention life and embrace our overall geekiness. Basically, our message is… don't be afraid of telling everyone who you are and what you like.
Enjoy the show, peeps!
SOUNDTRACK
Top Of The Stairs by Skee-Lo
John Cena tribute by Max Landis
The Game by The DX Band
Peeno Noir from Unbreakable Kimmy Schmidt
Wonder'bout by Hikaru Utada (instrumental)
PROMOS
Kristen Ledlow (@kristenledlow) of NBA Inside Stuff
Jaime Maggio (@jaimemaggio) of Time Warner Cable SportsNet
Matthew Mercer (@MatthewMercer), voice actor
LOGO AND BANNER
Angelica Raquid (@magicmoment32)
You can subscribe to the podcast on iTunes!
Listen here:
Podcast: Play in new window | Download
Subscribe: Apple Podcasts | Android | RSS