Rey-Rey Is Fundamental #21: We're Just Kickin' It (ft. Rawan Eewshah)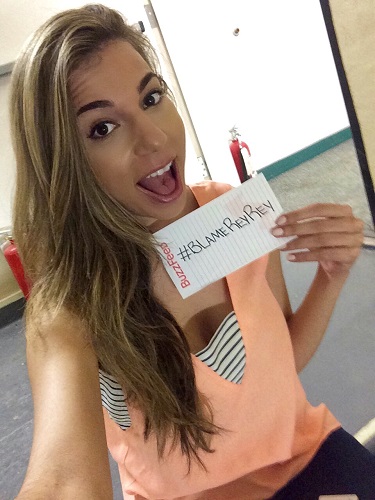 Yo, this is the 21st episode of the Rey-Rey Is Fundamental (@ReyReyIsFun) podcast!
You guys know me from The No-Look Pass. Yes, I am an NBA blogger/writer at large but this podcast is mostly for my interests. There will still be a lot of basketball talk but I wanted to cover other genres as well.
Rawan Eewshah (@rawan), who is the editor of Buzzfeed Sports, stops by to teach me a thing or two or 89 about soccer (WORLD CUP FEVER!). We also talk about rom-coms because we love being sappy.
Our favorite storyteller, Adam Jacobi, joins us for the entire show as well (yes, he tells me and Rawan a story). Follow him on Twitter at @adam_jacobi and find his sports work at Black Heart Gold Pants.
Enjoy the podcast, beautiful people.
SOUNDTRACK
Top Of The Stairs by Skee-Lo
In The Still Of The Nite by Boyz II Men
Happy Jingle by MC Serpnoid
Wonder'bout by Hikaru Utada (instrumental)
PROMOS
Dave McMenamin (@mcten) of ESPN
Zach Harper (@talkhoops) of CBS Sports
VOICEOVERS
Joanne Piston Fan (@JoannePistonFan)
LOGO AND BANNER
Angelica Raquid (@magicmoment32)
You can subscribe to the podcast on iTunes!
Listen here:
Podcast: Play in new window | Download
Subscribe: Apple Podcasts | Android | RSS