Rey-Rey Is Fundamental #27: Delay Of Game (ft. Sean Highkin)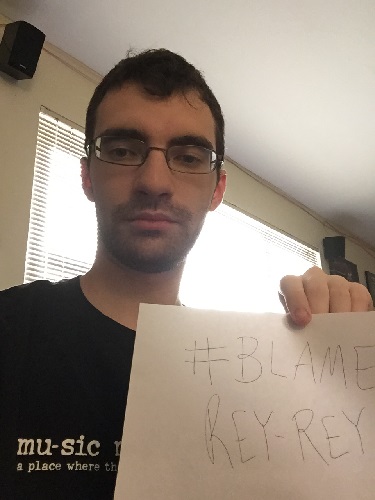 What's going on? It's the 27th edition of the Rey-Rey Is Fundamental (@ReyReyIsFun) podcast, part of the Happy Hour Network.
You guys know me as an NBA blogger/writer (you know The No-Look Pass). There will be a lot of NBA talk in this show but I also go over other interests myself or whatever is hot at the moment.
Sean Highkin (@Highkin) of ProBasketballTalk from NBC and Bleacher Report joins us to talk various topics including women in sports, NBA Player awards, Dante Exum, and our first internet handles.
The greatest storyteller of all-time, Adam Jacobi, joins us for the show as usual. Follow him on Twitter at @adam_jacobi and find his sports work at Black Heart Gold Pants.
Later on, E.J. Christian (@EJChristian7) from the Earnestly Speaking Podcast joined for the segment, Kickin' It Old School With Rey-Rey and E.J. This time around, we make sense of Hulk Hogan and mourn the death of Rowdy Roddy Piper.
Thanks for downloading, party people!
SOUNDTRACK
Top Of The Stairs by Skee-Lo
I Won't Do What You Tell Me (Stone Cold Steve Austin theme) by Jim Johnston
Bartender by T-Pain
Happy Jingle by MC Serpnoid
Wonder'bout by Hikaru Utada (instrumental)
PROMOS
Rawan Eewshah (@rawan) of Buzzfeed Sports
Zach Harper (@talkhoops) of CBS Sports
Matt Moore (@HPbasketball) of CBS Sports
Adam Jacobi (@adam_jacobi) of Black Heart Gold Pants
VOICEOVERS
Joanne Piston Fan (@JoannePistonFan)
LOGO AND BANNER
Angelica Raquid (@magicmoment32)
You can subscribe to the podcast on iTunes!
LISTEN HERE:
Podcast: Play in new window | Download
Subscribe: Apple Podcasts | Android | RSS