Posted on October 7, 2015
Rey-Rey Is Fundamental #32: Salt And Pepper (ft. Jackie Pepper)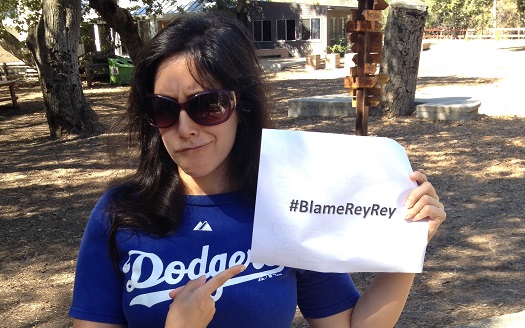 Whaddup?! It is the 32nd episode of the Rey-Rey Is Fundamental (@ReyReyIsFun) podcast, part of the Happy Hour Network.
You people know me as an NBA online writer (The No-Look Pass!). There is usually a lot of NBA talk in this show but I also go over other interests myself or whatever is hot or cool or awesome at the moment.
Jackie Mesa Pepper (@Jackie_Pepper) of Pepper On Sports joins me and Adam Jacobi (@Adam_Jacobi) to talk about a lot of things!
We go over the MLB Playoff format, the NFL surprises, being "fairweather fans", why I don't like fantasy sports, and Stephen A. Smith's little tiff with Kevin Durant.
Also in the show is E.J. Christian (@EJChristian7) from the Earnestly Speaking Podcast talking to me about Debbie Gibson in the latest edition of Kickin' It Old School With Rey-Rey and E.J.
Thanks so much, party people!
SOUNDTRACK
Top Of The Stairs by Skee-Lo
All I Wanna Do by Sheryl Crow
Shake Your Love by Debbie Gibson
Wonder'bout by Hikaru Utada (instrumental)
PROMOS
Lana Berry (@Lana) of The Lana Berry Show
Glenn Moore (@GlennMooreCLE) of This Is Awesome Wrestling Show
Lexi Knoch (@Danger_Lex) of WNSR Sports Radio
LOGO AND BANNER
Angelica Raquid (@magicmoment32)
You can subscribe to the podcast on iTunes!
LISTEN HERE:
Podcast: Play in new window | Download
Subscribe: Apple Podcasts | Android | RSS