Posted on October 21, 2015
Rey-Rey Is Fundamental #34: Power Play (ft. Shareef Jackson)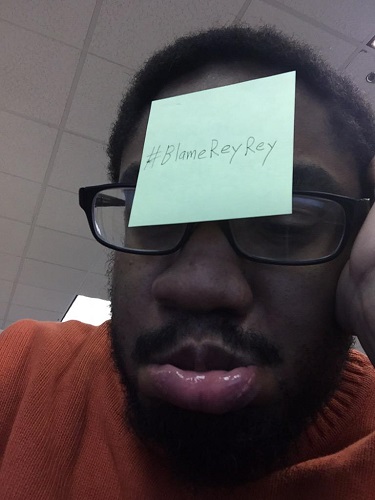 Look at us go forward! We are at the 34th episode of the Rey-Rey Is Fundamental (@ReyReyIsFun) podcast, part of the Happy Hour Network.
You guys know me as an NBA Blogger (writer or whatever you want to call me); I am the dude behind The No-Look Pass. This show will have NBA talk but, really, I talk about whatever I want whether it's other sports, video games, TV shows, dating, etc.
Shareef Jackson (@ShareefJackson) is back! You know him as a gamer and that he spreads the word on diversity in video gaming. He does various podcasts and YouTube shows where he's all about making Science looking good and Gaming looking good. Check out all his work at ShareefJackson.Com. He joins me and Adam Jacobi (@Adam_Jacobi) to talk about the Nintendo Entertainment System. Why? Because it came out THIRTY YEARS AGO.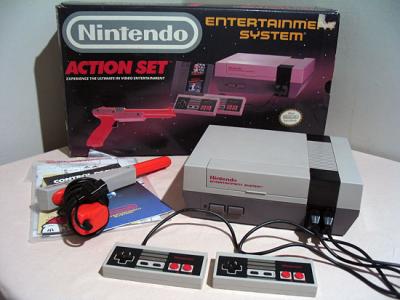 We also talk about the NLCS in the MLB playoffs (Adam is a Cubs fan while Shareef roots for the Mets), Milwaukee Bucks John Henson being racially profiled, and Shareef's prediction for the New York Knicks.
E.J. Christian (@EJChristian7) from the Earnestly Speaking Podcast stops by to talk old-school stuffs with me as always. We continue the NES talk in the pod. There seems to be a recurring theme in terms of favorite video game here.
Lastly, Girl Talk With The Gal Pal Squad returns as the Gilmore Girls has its revival on Netflix coming up. Fellow GG fan @JoannePistonFan talks to me about that excellent series.
Thanks for listening, party people!
SOUNDTRACK
Top Of The Stairs by Skee-Lo
Athletic theme from Super Mario Bros. 3
Dr. Wily Stage 1 from Mega Man 2
Moon Stage from Ducktales
Stage 5 music from Toejam and Earl of Sega Genesis
Say You'll Be There (Instrumental) by Spice Girls
Wonder'bout by Hikaru Utada (instrumental)
PROMOS
Shareef Jackson (@ShareefJackson), gamer
Matthew Mercer (@MatthewMercer), voice actor
Lana Berry (@Lana) of The Lana Berry Show
Kristen Ledlow (@kristenledlow) of NBA Inside Stuff
Zach Harper (@talkhoops) of CBS Sports
VOICEOVER
Laura Walker (@stretchedoctave) from Clear Eyes, Full Shelves
LOGO AND BANNER
Angelica Raquid (@magicmoment32)
You can subscribe to the podcast on iTunes!
LISTEN HERE:
Podcast: Play in new window | Download
Subscribe: Apple Podcasts | Android | RSS