Posted on October 26, 2015
Rey-Rey Is Fundamental #35: Rising In The East (ft. Robby Kalland)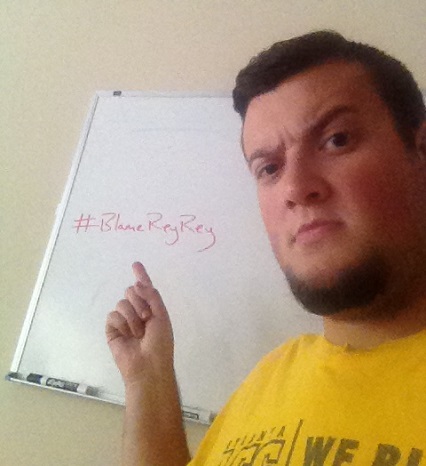 Yo! We are now at the 35th episode of the Rey-Rey Is Fundamental (@ReyReyIsFun) podcast, part of the Happy Hour Network.
You people know me as an NBA online writer (you know The No-Look Pass). And that's what we're sticking to for the most part in this episode. LOTS of NBA talk in this episode.
Robby Kalland (@RKalland) of CBSSports.Com returns to the podcast to talk to me and Adam Jacobi (@adam_jacobi) about the upcoming NBA season. This podcast covers the Eastern Conference. The West will be talked about in the next episode.
Before all the NBA talk, though, E.J. Christian (@EJChristian7) from the Earnestly Speaking Podcast talks to me about the legendary Chappelle's Show in our old-school segment.
Thanks for listening, guysh!
SOUNDTRACK
Top Of The Stairs by Skee-Lo
Stage 5 music from Toejam and Earl of Sega Genesis
Piss On You (Remix) by Dave Chappelle
Paul Revere by Beastie Boys
Wonder'bout by Hikaru Utada (instrumental)
PROMOS
Derrick Docket (@ddocket), associate commissioner of new media in the Missouri Valley Conference
Dave McMenamin (@mcten) of ESPN
Matt Moore (@HPbasketball) of CBS Sports
LOGO AND BANNER
Angelica Raquid (@magicmoment32)
You can subscribe to the podcast on iTunes!
LISTEN HERE:
Podcast: Play in new window | Download
Subscribe: Apple Podcasts | Android | RSS