Posted on November 21, 2015
Rey-Rey Is Fundamental #38: Coming Out Of Our Shells (ft. Greg Esposito and Ben York)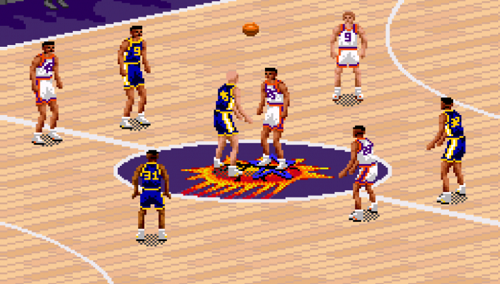 Hey, everybody. This is the 38th episode of the Rey-Rey Is Fundamental (@ReyReyIsFun) podcast, part of the Happy Hour Network.
We talk to Greg Esposito (@espo) and Ben York (@bjyork) of Suns.Com. We talked social media and possible slip-ups in their jobs. Of course, we also talked about the Suns and if the Golden State Warriors will ever lose.
Then we got lost talking about basketball video games and the Teenage Mutant Ninja Turtles concert tours. Yes, there was such a thing.
Also, there's a new (probably going to be rare) feature called Fundamental Callback where we continue to talk about a topic from a very recent episode. In this one, Harrison Faigen (@hmfaigen) of Silver Screen and Roll comes back where we talk about cereal and water. Yeah. Gross. Just listen.
Thanks for listening!
SOUNDTRACK
Top Of The Stairs by Skee-Lo
It's Gonna Be Me by Greg Oden (originally by *NSYNC)
It's Not Unusual by Tom Jones
Wonder'bout by Hikaru Utada (instrumental)
PROMOS
Matt Moore (@HPbasketball) of CBS Sports
Sheila Mikailli (@SheilaMikailli), sports broadcaster
Zach Harper (@talkhoops) of CBS Sports
Keith Closs (@BossCloss33), former Los Angeles Clipper
LOGO AND BANNER
Angelica Raquid (@magicmoment32)
You can subscribe to the podcast on iTunes!
LISTEN HERE:
Podcast: Play in new window | Download
Subscribe: Apple Podcasts | Android | RSS