Posted on December 3, 2015
Rey-Rey Is Fundamental #39: Keep Those Credentials (ft. Robert Littal)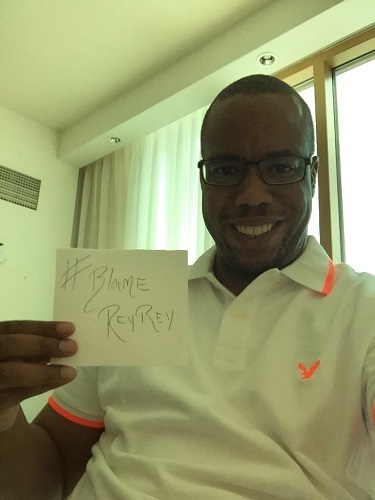 Yo. This is the 39th episode of the Rey-Rey Is Fundamental (@ReyReyIsFun) podcast, part of the Happy Hour Network.
Robert Littal (@BSO), the creator of Black Sports online is back. We talked Kobe Bryant, Golden State Warriors, media etiquette, Cam Newton, and some WWE.
And it's been a while but E.J. Christian (@EJChristian7) from the Earnestly Speaking Podcast talks to me about Britney Spears in our old-school segment. It was her birthday when we recorded so we decided to touch on that. Now I feel like a few people will go after me for not talking to them about it.
Thanks for listening!
SOUNDTRACK
Top Of The Stairs by Skee-Lo
Womanizer by Britney Spears
Rumors by Timex Social Club
Wonder'bout by Hikaru Utada (instrumental)
PROMOS
Kristen Ledlow (@kristenledlow) of NBA Inside Stuff
Adam Jacobi (@adam_jacobi) of Black Heart Gold Pants
LOGO AND BANNER
Angelica Raquid (@magicmoment32)
You can subscribe to the podcast on iTunes!
LISTEN HERE:
Podcast: Play in new window | Download
Subscribe: Apple Podcasts | Android | RSS