Posted on January 12, 2016
Rey-Rey Is Fundamental #40: The System Is Down (ft. Matt Moore)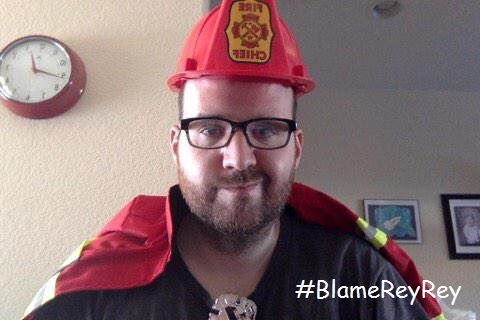 Welcome to the 40th episode of the Rey-Rey Is Fundamental (@ReyReyIsFun) podcast, part of the Happy Hour Network.
Matt Moore (@HPbasketball) of CBS Sports joins me and Adam Jacobi (@adam_jacobi) to talk a few things like coffee, Homestar Runner, and, of course, NBA. On basketball stuff, we talked about Boris Diaw, the Warriors' invincibility, the Spurs' durability, the Nets' shortsightedness, and midseason awards.
Also, the return of Girl Talk with the Gal Pal Squad! Joanne (@JoannePistonFan) and I talk about the ENORMOUS POWERBALL JACKPOT. What would we do if we won?!
Thanks for listening!
SOUNDTRACK
Top Of The Stairs by Skee-Lo
Wonder'bout by Hikaru Utada (instrumental)
The System Is Down by StrongBad
PROMOS
Matt Moore (@HPbasketball) of CBS Sports
Jaime Maggio (@jaimemaggio) of Time Warner Cable SportsNet
LOGO AND BANNER
Angelica Raquid (@magicmoment32)
You can subscribe to the podcast on iTunes!
LISTEN HERE:
Podcast: Play in new window | Download
Subscribe: Apple Podcasts | Android | RSS