Posted on February 6, 2016
Rey-Rey Is Fundamental #42: The Big Game (ft. E.J. Christian)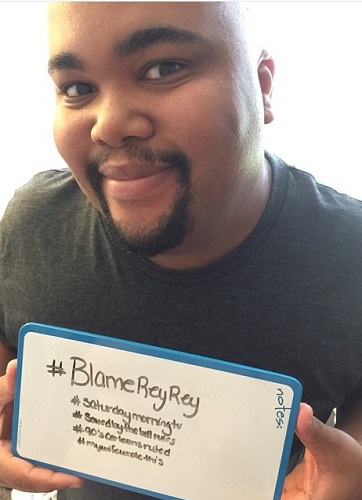 It is the 42nd episode of the Rey-Rey Is Fundamental (@ReyReyIsFun) podcast, part of the Happy Hour Network.
You already know what you're going to get from this podcast. Lots of basketball and whatever else I want to throw in the mix like video games, other sports, anime, or just life in general. This is why this show is… fundamental.
E.J. Christian (@EJChristian7) of the Earnestly Speaking Podcast and Hot Hot Hoops acts as co-host and guest for this show. We do a little segment of Kickin' It Old-School With Rey-Rey and E.J. before we talked about various sports. Of course, we talked about the Super Bowl.
Then Joanne (@JoannePistonFan) of the Gal Pal Squad talks to me about more Super Bowl stuff. ESPECIALLY OUR FAVORITE COMMERCIAL.
Thanks for listening!
SOUNDTRACK
Top Of The Stairs by Skee-Lo
Wonder'bout by Hikaru Utada (instrumental)
Stage 5 music from Toejam and Earl of Sega Genesis
Cantina Theme from Star Wars
Say You'll Be There (Instrumental) by Spice Girls
PROMOS
Kristen Ledlow (@kristenledlow) of NBA Inside Stuff
Alex Kennedy (@AlexKennedyNBA) of Basketball Insiders
VOICEOVERS
Laura Walker (@stretchedoctave) from Clear Eyes, Full Shelves
LOGO AND BANNER
Angelica Raquid (@magicmoment32)
You can subscribe to the podcast on iTunes!
LISTEN HERE:
Podcast: Play in new window | Download
Subscribe: Apple Podcasts | Android | RSS