Posted on February 17, 2016
Rey-Rey Is Fundamental #44: World Warriors (ft. Shareef Jackson)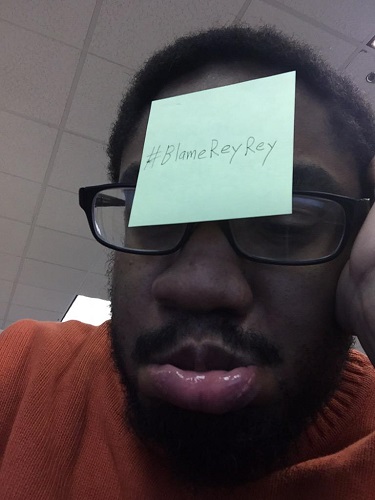 Handsome podcasters never lose battles. We are at the 44th episode of the Rey-Rey Is Fundamental (@ReyReyIsFun) podcast, part of the Happy Hour Network.
You already know what you're going to get from this podcast. Lots of basketball and whatever else I want to throw in the mix like video games, other sports, anime, or just life in general. This is why this show is… fundamental.
Shareef Jackson (@ShareefJackson) is here for a third time! You know him as a gamer and he spreads the word on diversity in video gaming. He does various podcasts and YouTube shows where he's all about making Science looking good and Gaming looking good. Check out all his work at ShareefJackson.Com. He joins me and Adam Jacobi (@Adam_Jacobi) as we talk the phenomenon that was STREET FIGHTER II. Many hours of our life was devoted to that one video game.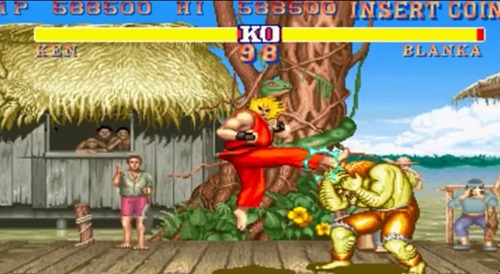 And because NBA All-Star Weekend just happened, E.J. Christian (@EJChristian7) from the Earnestly Speaking Podcast stops by to talk old-school stuffs with me. We spend about 20 minutes to talk about our favorite NBA Slam Dunk Contests.
Thanks, guysh!
SOUNDTRACK
Top Of The Stairs by Skee-Lo
Stage 5 music from Toejam and Earl of Sega Genesis
Guile's Theme from Street Fighter II
Zangief's Theme from Street Fighter II
Vega's Theme from Street Fighter II
Sagat's Theme from Street Fighter II
Wonder'bout by Hikaru Utada (instrumental)
PROMOS
Greg Esposito (@Espo) of Suns.Com
Ben York (@bjyork) of Suns.Com
Robert Littal (@BSO) of Black Sports Online
Matthew Mercer (@MatthewMercer), voice actor
Keith Closs (@BossCloss33), former Los Angeles Clipper
LOGO AND BANNER
Angelica Raquid (@magicmoment32)
You can subscribe to the podcast on iTunes!
LISTEN HERE:
Podcast: Play in new window | Download
Subscribe: Apple Podcasts | Android | RSS