Rey-Rey Is Fundamental #53: Peace and Serenity (ft. Serena Winters)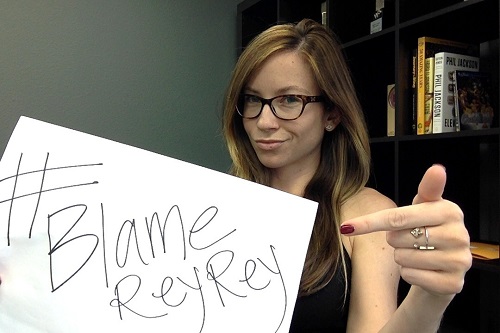 Hey, guysh! This is the 53rd episode of the Rey-Rey Is Fundamental (@ReyReyIsFun) podcast, part of the Happy Hour Network.
You know what's up: lots of NBA talk because I'm an NBA online writer but I will throw in whatever in the mix like video games, other sports, anime, or just life in general. This is why this podcast is… fundamental.
Serena Winters (@SerenaWinters) of Lakers Nation stops by to talk a bit about her broadcasting career! We talk about the Lakers, of course, and what she would do if she was GM of the team and what she would do with that pick. Some of you may know that we were co-workers as I was with Lakers Nation for a time but this is the first time we actually talked for more than three minutes! This was a great time.
Afterwards, E.J. Christian (@EJChristian7) of the Earnestly Speaking Podcast and Hot Hot Hoops talks to me in the old-school segment. We get a little personal as we talk about how we were in high school!
Thanks for listening, guysh!
SOUNDTRACK
Top Of The Stairs by Skee-Lo
Harden Soul Remix by Stephen Curry
Wonder'bout by Hikaru Utada (instrumental)
Stage 5 music from Toejam and Earl of Sega Genesis
PROMOS
Dave McMenamin (@mcten) of ESPN
LOGO AND BANNER
Angelica Raquid (@magicmoment32)
You can subscribe to the podcast on iTunes!
LISTEN HERE:
Podcast: Play in new window | Download
Subscribe: Apple Podcasts | Android | RSS