Rey-Rey Is Fundamental #54: Gaming Neighbors (ft. Pamela Horton)
Hey, party people! We are at the 54th episode of the Rey-Rey Is Fundamental (@ReyReyIsFun) podcast, part of the Happy Hour Network.
I'm an NBA online writer but in this podcast, I talk to friends who are mostly sports personalities and also a lot of personalities in other forms of entertainment. Of course, there will be a lot of NBA talk but we'll also talk video games, other sports, TV shows, dating, or just whatever comes to mind. This is why this podcast is… fundamental.
Pamela Horton (@PamelaHorton13) is the host of the YouTube gaming channel, Gamer Next Door. She was also Playboy's Miss October 2012. We talk about how she got into video games, her favorite games, and the real reason why I asked her to be on, the classic RPG, Chrono Trigger.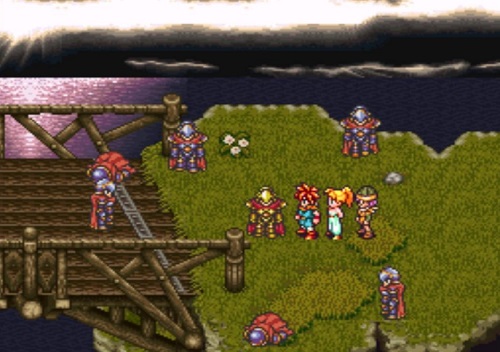 Afterwards, E.J. Christian (@EJChristian7) of the Earnestly Speaking Podcast and Hot Hot Hoops goes old-school with me as we talk about our personal heartbreaking sports moments. Which specific game made us bitter towards another team?
Thanks for letting us invade your ears, guysh!
SOUNDTRACK
Top Of The Stairs by Skee-Lo
Stage 5 music from Toejam and Earl of Sega Genesis
Time Circuits from Chrono Trigger
Wonder'bout by Hikaru Utada (instrumental)
Light World from Link To The Past
Middle Ages from Chrono Trigger
PROMOS
Kristen Ledlow (@kristenledlow) of NBA Inside Stuff
Matthew Mercer (@MatthewMercer), voice actor
Serena Winters (@SerenaWinters) of Lakers Nation
LOGO AND BANNER
Angelica Raquid (@magicmoment32)
You can subscribe to the podcast on iTunes!
LISTEN HERE:
Podcast: Play in new window | Download
Subscribe: Apple Podcasts | Android | RSS