Rey-Rey Is Fundamental #56: This Is The Land (ft. Darrel Wilson)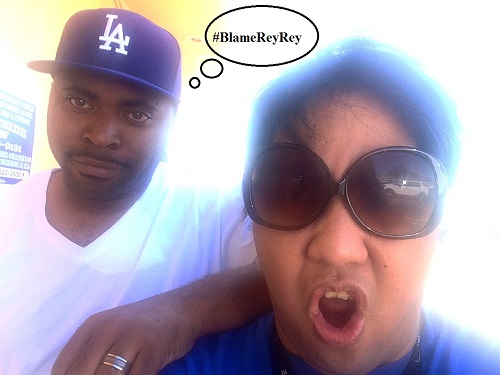 This is the 56th episode of the Rey-Rey Is Fundamental (@ReyReyIsFun) podcast, part of the Happy Hour Network.
In this podcast, there is lots of NBA talk because I'm an NBA online writer and whatever else I want to throw in the mix like video games, other sports, anime, or just life in general. What I'm really saying is that this podcast… is fundamental.
Darrel Wilson (@SpitsGame) of SpitsGame.Com has been all around the place writing sports everywhere. We also went to the same high school (WE GOT BUC PRIDE). We praised the hell out of Game 7 of the NBA Finals. While we're on that subject, I had Darrel tell me in the new Fundamental Power Rankings segment what his most memorable NBA Playoff moments are.
Thanks for the listen, guysh!
SOUNDTRACK
Top Of The Stairs by Skee-Lo
Wonder'bout by Hikaru Utada (instrumental)
Moments In Love by Art Of Noize
Straight Playin' by Shaquille O'Neal
How's It Gonna Be? by Third Eye Blind
PROMOS
Pamela Horton (@PamelaHorton13), Playboy's Miss October 2012 and host of Gamer Next Door
Gee Steelio (@GeeSteelio) of the Gee Steelio Sports Show
Alex Kennedy (@AlexKennedyNBA) of Basketball Insiders
Jaime Maggio (@jaimemaggio) of Time Warner Cable SportsNet
LOGO AND BANNER
Angelica Raquid (@magicmoment32)
You can subscribe to the podcast on iTunes!
LISTEN HERE:
Podcast: Play in new window | Download
Subscribe: Apple Podcasts | Android | RSS