Posted on August 18, 2016
Rey-Rey Is Fundamental #57: Stronger (ft. Kacy Sager)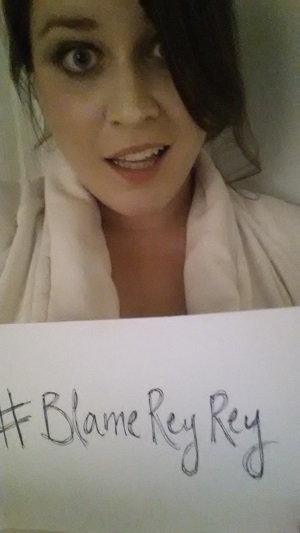 It's been a while, guysh!
This is the 57th episode of the Rey-Rey Is Fundamental (@ReyReyIsFun) podcast, part of the Happy Hour Network.
In this podcast, there is lots of NBA talk because I'm an NBA online writer. But I also throw in whatever I like. We could also talk about video games, other sports, anime, or just life in general. What I'm really saying is that this podcast… is fundamental.
Kacy Sager (@THESagerBomb) writes for BBallBreakdown.Com. She is also part of the stat team for Turner Sports. And, yes, she is the daughter of super sideline reporter Craig Sager from NBA on TNT.
We talk about Kacy's dad, who has been battling leukemia for the most part of the last two years. We exchange stories about him for the first 20 minutes.
Then we talked a little basketball as Kacy defends the Hawks signing Dwight Howard. We also talked about which NBA players we want to hang out with , Adam Jacobi (@Adam_Jacobi) passionately defends Gabby Douglas, and Adam also tells a very special story to Kacy. Actually, I told a story, too!
Thanks for the listen, guysh! #SagerStrong
SOUNDTRACK
Top Of The Stairs by Skee-Lo
Beautiful Disaster by 311
Happy Jingle by MC Serpnoid
Wonder'bout by Hikaru Utada (instrumental)
PROMOS
Zach Harper (@talkhoops) of CBS Sports
Pamela Horton (@PamelaHorton13), Playboy's Miss October 2012 and host of Gamer Next Door
Lana Berry (@Lana) of The Lana Berry Show
LOGO AND BANNER
Angelica Raquid (@magicmoment32)
You can subscribe to the podcast on iTunes!
LISTEN HERE:
Podcast: Play in new window | Download
Subscribe: Apple Podcasts | Android | RSS