Posted on November 10, 2016
Rey-Rey Is Fundamental #63: The New World (ft. Zach Harper)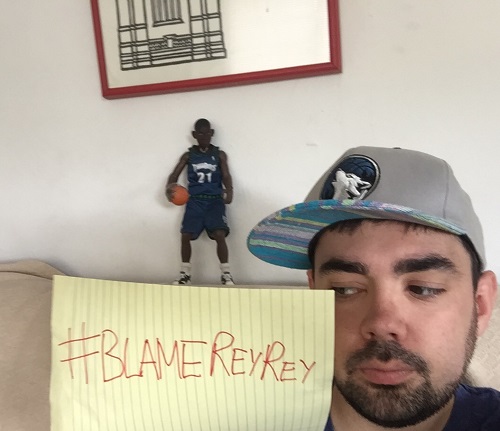 Are you all doing okay?
It's the 63rd episode of the Rey-Rey Is Fundamental (@ReyReyIsFun) podcast, part of the Happy Hour Network.
We all know I'm an NBA online writer (The No-Look Pass!). But I talk about whatever I want whether it's anime, video games, other sports, social issues, life in general, etc. because this podcast is fundamental.
Zach Harper (@talkhoops) of A Wolf Among Wolves stops by for an all-important talk about the election (which I had a bit of a monologue about before the interview). We also talked the NBA, of course, and talked about the outlook of a few teams. I also threw in the topic of the old Nintendo Classic and I asked Harper if he would ever run for President.
Also, if you can take some time to check out Go Iowa Awesome as they partner once again with Iowa Touchdowns for Kids. This is a fundraising campaign that encourages Hawkeye fans to pledge whatever amount of money you want per touchdown scored by the University of Iowa during the regular season. So it would be great if you can donate. Thank you!
Thank you so much for the listen, guysh!
SOUNDTRACK
Top Of The Stairs by Skee-Lo
Star-Spangled Banner sung by Carl Lewis
Wonder'bout by Hikaru Utada (instrumental)
Super Mario Bros. overworld theme by Koji Kondo
Double Dragon theme from Technos
Battletoads Pause Theme from Tradewest
PROMOS
Robby Kalland (@RKalland) of CBS Sports)
Dave McMenamin (@mcten) of ESPN
Gee Steelio (@GeeSteelio) of the The Only Show That Matters
Shareef Jackson (@ShareefJackson), gamer
Adam Jacobi (@adam_jacobi) of Go Iowa Awesome
LOGO AND BANNER
Angelica Raquid (@magicmoment32)
You can subscribe to the podcast on iTunes!
LISTEN HERE:
Podcast: Play in new window | Download
Subscribe: Apple Podcasts | Android | RSS