Posted on January 7, 2017
Rey-Rey Is Fundamental #66: Ball Is Life (ft. Matt Moore)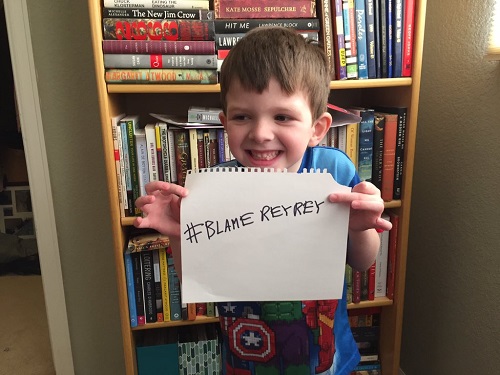 SPECIAL GUEST
Matt Moore (@HPbasketball), NBA writer from CBS Sports.
(The pic above really isn't him; it's his son. ISN'T HE ADORABLE?!)
CO-HOST
Adam Jacobi (@Adam_Jacobi)
VISITOR
E.J. Christian (@EJChristian7)
It is a new year. Welcome to 2017. And welcome to the 66th episode of the Rey-Rey Is Fundamental (@ReyReyIsFun) podcast, part of the Happy Hour Network.
Y'all already know what this podcast is about. A lot of NBA basketball but, really, it's about whatever I want. I'm not going to pigeonhole myself with just ball talk.
Nevertheless, Matt Moore stops by to talk basketball. How has he liked the NBA season thus far? What of Boogie Cousins? What of the Hawks? And as for the Warriors, is Stephen Curry necessary? And for a bonus round, Matt gives us a story after I asked him how his year went (let me warn you that it's a bit horrifying). You get an hour of Matt Moore. Let him educate you about the league.
Before that, though, E.J. stops by and goes a little old-school with me. Sort of. We talk about Fuller House, which is the sequel to the ol' 90s family sitcom, Full House.
Thanks, guysh!
SOUNDTRACK
Top Of The Stairs by Skee-Lo
Everywhere You Look from Full House
Wonder'bout by Hikaru Utada (instrumental)
Passin' Me By by the Pharcyde
Tennessee by Arrested Development
PROMOS
Matt Moore (@HPbasketball) of @PamelaHorton13), Playboy's Miss October 2012
T.J. Perkins (@MegaTJP), WWE Superstar
Lana Berry (@Lana) of The Lana Berry Show
LOGO AND BANNER
Angelica Raquid (@magicmoment32)
You can subscribe to the podcast on iTunes!
LISTEN HERE:
Podcast: Play in new window | Download
Subscribe: Apple Podcasts | Android | RSS