Posted on January 13, 2017
Rey-Rey Is Fundamental #68: Renaissance Man (ft. Eric Pincus)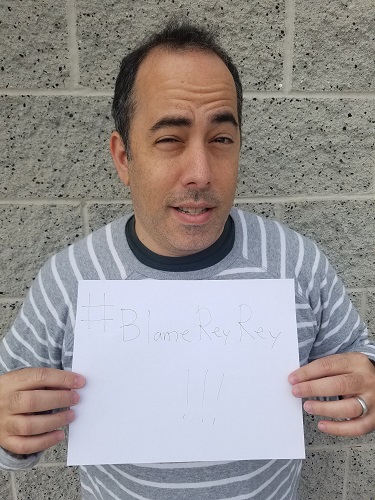 SPECIAL GUEST
Eric Pincus (@EricPincus), salary cap guru of Basketball Insiders and lead Lakers writer for Bleacher Report
What is up, party people? This is the 68th episode of the Rey-Rey Is Fundamental (@ReyReyIsFun) podcast, part of the Happy Hour Network.
Y'all already know what this podcast is about. A lot of NBA basketball but, really, it's about whatever I want. I'm not going to pigeonhole myself with just ball talk.
Longtime friend Eric Pincus stops by for a little one-on-one. Of course, we talked basketball (especially about the Lakers). But did you know that he did other things, too? Did you know he was on a short series on Lifetime? Did you know how much he loved music? The man is talented and we went over those things in a little 20-minute chat.
Thank you for listening, guysh!
SOUNDTRACK
Top Of The Stairs by Skee-Lo
Wonder'bout by Hikaru Utada (instrumental)
I Love L.A. by Brian McKnight
PROMOS
Serena Winters (@SerenaWinters) of Lakers Nation
Harrison Faigen (@hmfaigen) of Silver Screen & Roll
LOGO AND BANNER
Angelica Raquid (@magicmoment32)
You can subscribe to the podcast on iTunes!
LISTEN HERE:
Podcast: Play in new window | Download