Posted on January 19, 2017
Rey-Rey Is Fundamental #70: The Cursed (ft. Mick Minas)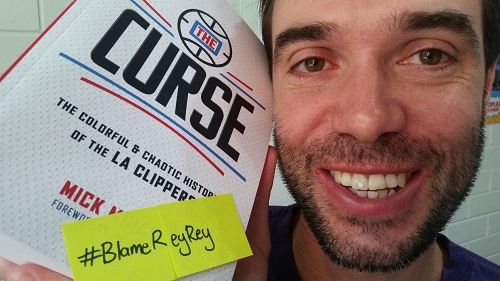 SPECIAL GUEST
Mick Minas (@MMinas8), author of The Curse
CO-HOST
Peter Kim (@YungBolo)
What is up, party people? This is the 70th episode of the Rey-Rey Is Fundamental (@ReyReyIsFun) podcast, part of the Happy Hour Network.
Y'all already know what this podcast is about. A lot of NBA basketball but, really, it's about whatever I want. I'm not going to pigeonhole myself with just ball talk.
We did stick to basketball for this episode. First, I reunite with one of my old friends and old podcast co-host, Peter Kim (you may remember him from the old Chronicles of Crotty podcast). Then we welcome Mick Minas, author of probably the most comprehensive history of the Los Angeles Clippers, The Curse. We talked about the process Mick went through into writing the book, went over a few of his stories, and just had a fantastic chat about what is probably the most cursed franchise in sports history.
You can get the book at ClipperCurse.Com or Amazon.
Thanks for listening, guysh!
SOUNDTRACK
Top Of The Stairs by Skee-Lo
Wonder'bout by Hikaru Utada (instrumental)
My Curse by Killswitch Engage
PROMOS
Serena Winters (@SerenaWinters) of Lakers Nation
LOGO AND BANNER
Angelica Raquid (@magicmoment32)
You can subscribe to the podcast on iTunes!
LISTEN HERE:
Podcast: Play in new window | Download