Posted on January 26, 2017
Rey-Rey Is Fundamental #72: Blessed Trinity (ft. Rosalyn Ross)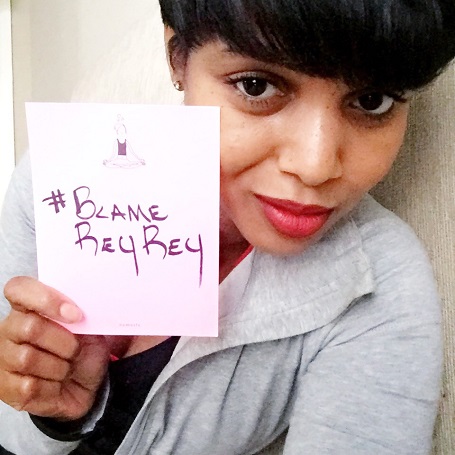 SPECIAL GUEST
Rosalyn Ross (@R_Trinity); writer for The Sports Fan Journal, actress, model
VISITOR
E.J. Christian (@EJChristian7)
Yo, yo, yo. This is the 72nd episode of the Rey-Rey Is Fundamental (@ReyReyIsFun) podcast, part of the Happy Hour Network.
Y'all already know what this podcast is about. A lot of NBA basketball but, really, it's about whatever I want. I'm not going to pigeonhole myself with just ball talk.
This is my first extended chat with actress/writer/model Rosalyn Ross. I had talked to her on Twitter for years but we never really had a conversation like this. We talked everything from her career to the Memphis Grizzlies to the Super Bowl to culture shock to the issues of this country. It's a very sobering talk for me personally and I'm glad we had this conversation. And, yes, I mentioned she's an actress so you can check her IMDB page.
Before I had the chat with Ros, E.J. Christian stops by to talk a little old-school. The topic was MTV's iconic show, Total Request Live. I just loved people yelling after they requested their favorite pop song.
Thanks so much for the listen. You have no idea how much I appreciate it.
SOUNDTRACK
Top Of The Stairs by Skee-Lo
Wonder'bout by Hikaru Utada (instrumental)
Stage 5 music from Toejam and Earl of Sega Genesis
Sending My Love by Zhane
Can You Stand The Rain? by New Edition
PROMOS
Matt Moore (@HPbasketball) of CBS Sports
Dave McMenamin (@mcten) of ESPN
Shareef Jackson (@ShareefJackson), gamer
Sheila Mikailli (@SheilaMikailli), sports broadcaster
Gee Steelio (@GeeSteelio) of the The Only Show That Matters
LOGO AND BANNER
Angelica Raquid (@magicmoment32)
You can subscribe to the podcast on iTunes!
LISTEN HERE:
Podcast: Play in new window | Download