Posted on February 5, 2017
Rey-Rey Is Fundamental #73: Army of Red (ft. John Karalis)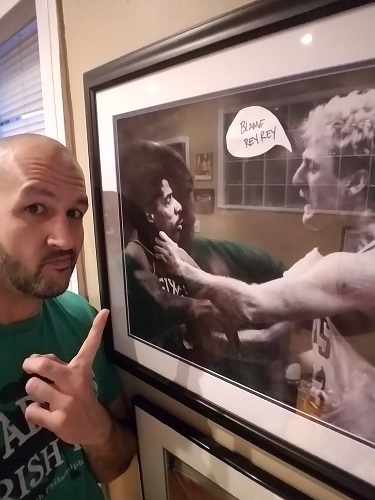 SPECIAL GUEST
John Karalis (@RedsArmy_John),, writer for Red's Army and co-host of the Locked on Celtics podcast
Welcome to the 73rd episode of the Rey-Rey Is Fundamental (@ReyReyIsFun) podcast, part of the Happy Hour Network.
Y'all already know what this podcast is about. A lot of NBA basketball but, really, it's about whatever I want. I'm not going to pigeonhole myself with just ball talk.
It's been a while but I talk to my old friend, John Karalis! We talked about how the Celtics have done an unbelievable job getting back to contention so quickly. It pained me a little to say it but we gushed over Isaiah Thomas for what seemed like forever. After that, we talked about our longtime friendship as we reminisced about our stories with Dan Majerle and Mark Cuban.
Thanks so much for the listen, guysh!
SOUNDTRACK
Top Of The Stairs by Skee-Lo
Wonder'bout by Hikaru Utada (instrumental)
Winning It All by The Outfield
PROMOS
Russ Bengtson (@russbengtson of Complex
Pamela Horton (@PamelaHorton13), Playboy's Miss October 2012
Kristen Ledlow (@kristenledlow) of NBA Inside Stuff
LOGO AND BANNER
Angelica Raquid (@magicmoment32)
You can subscribe to the podcast on iTunes!
LISTEN HERE:
Podcast: Play in new window | Download