Rey-Rey Is Fundamental #77: Reboot (ft. Snottie Drippen and Ti Windisch)
Well, guess what's back?
The Rey-Rey Is Fundamental podcast is back. It was away for more than a year. And yours truly will explain that in a future episode.
The podcast is usually about NBA talk. We will stick to that format in this episode but we usually dabble on other things such as other sports, video games, pop culture, social issues, dating, life in general because Rey-Rey likes to keep it fundamental.
The excellent James Holas (@SnottieDrippen) of BBallBreakdown.Com joins me in this return podcast as we talk about the 2018 NBA Playoffs. He also brought a friend with him.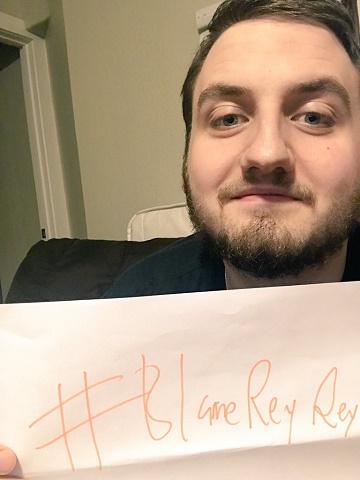 This is Ti Windisch @TiWindisch). He hosts his own NBA podcast called Timeout With Ti and has done work for Bucks site, Behind The Buck Pass from the Fansided Network.
We go through each playoff series. Do we still believe in a Warriors/Cavs finals? James and Ti are Celtics and Bucks fans, respectively; what do THEY think of that series? Can we give the Raptors the benefit of the doubt here? What about the Rockets?
A straightforward NBA podcast for my return episode. Thanks for listening, guysh!
Also, we just want to let you know that current Jazz center Ekpe Udoh reminds us of Shawn Stockman from Boyz II Men.
My friend said Ekpe Udoh reminds him of Shawn Stockman of Boyz II Men and now I just picture Ekpe Udoh doing slowjams now. pic.twitter.com/5lDRAdUhku

— 𝑹𝒆𝒚-𝑹𝒆𝒚 (@TheNoLookPass) April 6, 2018
SOUNDTRACK
Top Of The Stairs by Skee-Lo
Wonder'bout by Hikaru Utada (instrumental)
PROMOS
Dave McMenamin (@mcten) of ESPN
Kristen Ledlow (@KristenLedlow) of NBA Inside Stuff
TJP (@MegaTJP), WWE Superstar
LOGO AND BANNER
Angelica Raquid (@magicmoment32)
You can subscribe to the podcast on iTunes!
LISTEN HERE:
Podcast: Play in new window | Download
Subscribe: Apple Podcasts | Android | RSS