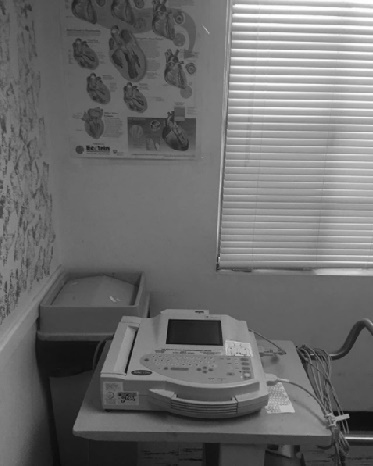 I intend for 2018 to be mine.
So I wore a heart monitor device for 24 hours starting Monday afternoon. As I mentioned, it was to monitor how I was doing for that 24-hour period. If something went wrong, I was to push the button and record my progress. It was basically a Life Alert thing. I've fallen! And I can't get up!
It was more cumbersome than anything. I couldn't lay on my stomach while I laid on my bed. And I had to keep adjusting it because, sometimes, the device would just kind of fall off the side. So it really annoyed me.
Nothing went wrong. I was fine. I had fleeting chest pains weeks ago but I've been A-OK in terms of my heart since. All the heart tests went fine.
And now I have a follow-up on the 29th. Hopefully, it's the last time that I'm at that office for a long, long time. That is definitely some good news.
It's not the only good news.
I've been going to physical therapy since immediately after the car accident, which was September 5. Well, my back doesn't feel as tense anymore (only when I'm driving, really) and the pain hasn't been as great. I still have aches that pop up but I mean, I'm also not young anymore. I can manage. The chiropractor has been monitoring (I mean, that's his job) my healing and he thinks I can close physical therapy before the year ends.
To be honest, I would like to have physical therapy for the rest of my life because who DOESN'T like getting their back massaged? That roller bed is AMAZING. And I can put heat pads on my back myself if I need it.
But yeah, going to some sort of clinic for four days out of the week isn't exactly the greatest feeling. I may be finally free from that when the year changes to 2018. I had set that as my goal and I'm a little excited that I can actually accomplish that.
The mental issues are another story. But I also understood that it would take time. Yesterday was the first time I drove with a passenger since the accident. I still stuck to the streets, mind you, but this is a win for me. The passenger happened to be my friend, Nick, who encouraged me that I'll eventually get there, even if it takes a whole year. I still have to drive on the freeway at some point. And at another point in time, I have to drive on the freeway constantly.
I'm still seeing a therapist and he's been very good at helping me break down what's going on in my head. It's not like he's the only one that says this to me but he continually reminds me to not put too much pressure on myself. And I really shouldn't try to take on too much especially since I have a heart condition (even if it's okay now, I still have to be careful). I have to remind myself that I don't do well under stress at the moment.
But as of now, I might end up getting that third chance in life (2004 was what I considered my second chance). Not many people get that. People like to use the new year as a starting point (or restarting point) and I hope that's true for me in 12 days. That light at the end of the tunnel is right in front of me.
2018, you will be mine.
And to all of you that have been with me throughout this ordeal, I cannot thank you enough for being there. I never felt I was alone because of you guys. And your encouragement really does wonders. I love you all.
Let's live it up.
R2