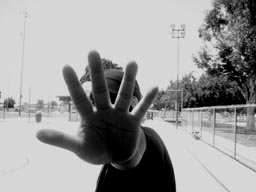 Today was a lot easier on me.
Don't get me wrong; my shoulders still feel tense. But other than breathing difficulties, I did okay today. Now I know why people breathe through paper bags. I don't do it. Yet. But I may have to do that in the future if this continues.
I did a bit of stretching and the elliptical today. And of course, my usual meditation, which has become part of my day now. I'm starting to feel a little more normal although the big test continues to be how I would feel on the road whether I'm a passenger or a driver.
I talked to said friend from yesterday who is also going through a rough patch (that's an understatement). Honestly, talking to her felt good for the both of us. We actually had travel plans for next month but I am in no shape to travel at the moment. Until I can feel normal on the road again, I don't think I'll be doing any traveling.
And even then, flying is stressful to me no matter what shape I'm in.
A couple more people (I hadn't talked to one of them in years, really) checked in on me and I can't put into words how wonderful that felt. I usually pride myself on keeping in touch with some people but I didn't do a very good job with this woman. Anyway, I need to do a better job in reaching out as well.
In between all of this anxiety being on the road, my class reunion is coming up real fast. It's on October 13th (the 14th of that month is what I dread). I helped organize a couple of get-togethers with a few people in our class. My plan to attend Lakers Media Day isn't going to happen; I'm sad about that. But I am looking forward to attending this class reunion. It's going to be good for me. I came away feeling so great after those get-togethers with a few of my classmates in the last few months.
I feel like I'm taking life back. How so? I'm actually talking about things that don't have anything to do with my mental health.
But I'm not going to force anything. I'm going to keep letting it flow.
For now, though? Breathe in. Breathe out.