I am known mostly for my writings about the NBA on various sites. Currently, I keep up my own site, The No-Look Pass. I am also currently writing for Forum Blue & Gold, which was formerly a Laker blog for the old ESPN TrueHoop Network.
I have written on other NBA sites before. I was writing for Lakers Nation for a time. I also wrote for their sister site, SportsCity, during that tenure.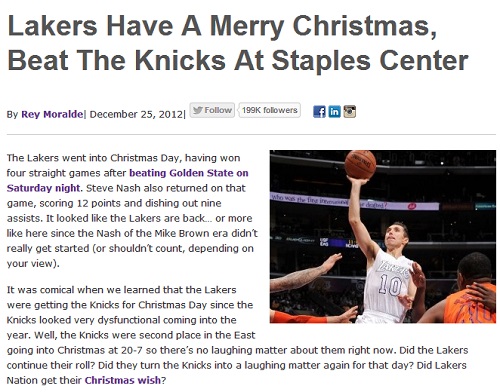 I wrote briefly for SLAM Online.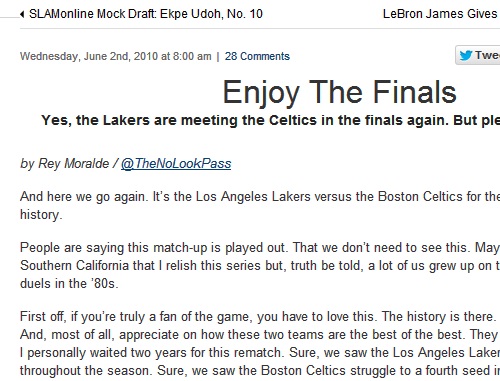 I wrote for the highlights site, That NBA Lottery Pick.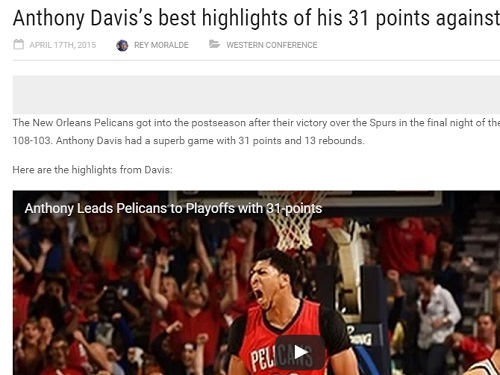 And I've also done some guest work for Project Spurs.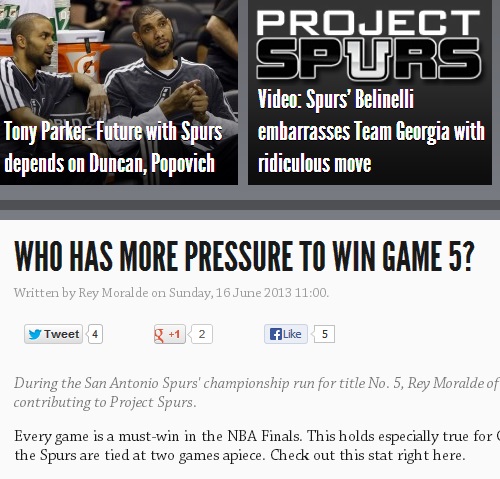 Right when TNLP started, we were regularly linked by Yahoo's NBA blog, Ball Don't Lie.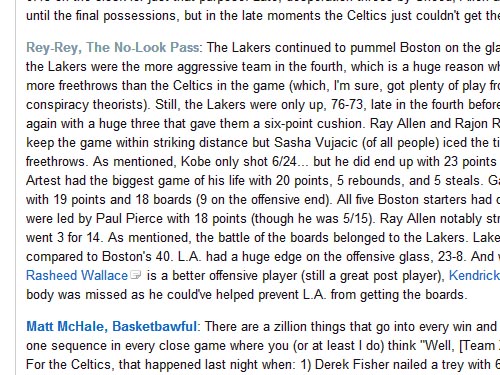 TNLP was also linked by TrueHoop.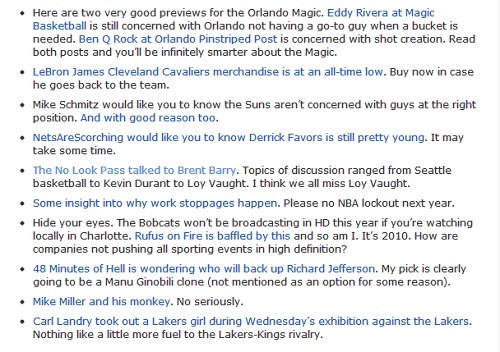 And I was actually asked to participate in an NBA Finals roundtable by Complex.Com a few years ago.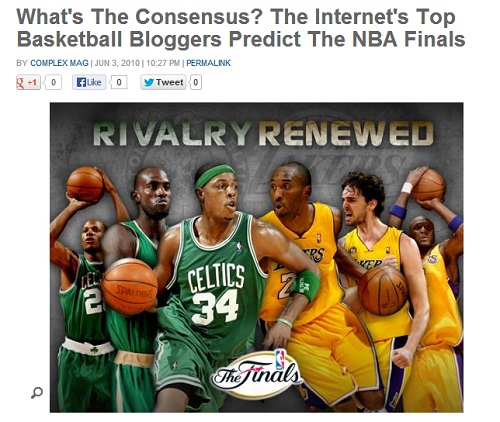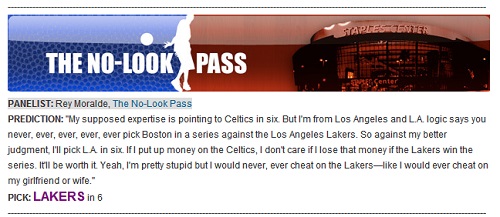 Also, my work was cited by the Los Angeles Times, CBS Sports, NBC Sports, The Huffington Post, and even Sports Illustrated (unfortunately, the S.I. link is gone).
That's just a few of my works. Here's hoping that I can add to the résumé down the line.
Thanks for stopping by!
R2